Research Matters as Faculty, Students Explore Our World
As an emerging metropolitan research university, Boise State University is committed to fostering an environment where exceptional research and creative activity thrive.
Boise State has well-developed and productive research programs in such diverse areas as:
Sensor development
Biomolecular research
Novel materials
Health and public policy
Geochemistry and geophysics
Raptor studies
High-tech economic development
Nanoelectronics and integrated systems
School improvement in math and sciences
Boise State is increasingly competitive at acquiring research dollars at the national level and is garnering a growing portfolio of National Science Foundation awards. The Environmental Protection Agency, the National Institutes of Health, the U.S. Department of Defense, the U.S. Department of Energy and the U.S Department of Education are among other agencies that fund university projects.
Externally funded studies take Boise State faculty around the globe, where their research contributes to addressing some of the major health, environmental, technological and social issues of the day.
Innovations from researchers in Boise State's Nanoscale Materials and Device Group have the potential to create significant change in such areas as disease diagnosis and treatment, fiber optic communications, digital imaging, green car development, microrobotics and 3-D sensing. More than a dozen researchers in chemistry, biology, physics, materials science and health policy are combating cancer on every front at Boise State, with projects aimed at improving prevention, early detection, treatment and quality of life for sufferers and survivors. Their novel work has garnered millions in funding from the American Cancer Society, Susan G. Komen for the Cure, National Institutes of Health, National Science Foundation, American Lung Association and many others. Related discoveries have resulted in scholarly publications and patents, the first steps toward delivering the benefits of new knowledge to the public.
Former NASA astronaut and educator Barbara Morgan is a Distinguished Educator in Residence at Boise State, providing vision and leadership to the State of Idaho on science, technology, engineering and math education, and facilitating partnerships that allow research teams, including a number of undergraduate students, to work with NASA.
An interdisciplinary research team representing several departments in the College of Arts and Sciences and the College of Engineering were accepted into NASA's Microgravity University 2011 and 2012, marking the fourth consecutive year Boise State teams have participated in Microgravity University and the first time one has been selected for the highly competitive, traditional undergraduate program, which challenges students to propose, design, fabricate, fly and evaluate a reduced gravity experiment that aligns with NASA's mission.
At Boise State, undergraduate students have the unique opportunity to work alongside faculty in their research endeavors. About 15 percent of Boise State undergraduates participate in research projects, an experience that helps them land scholarships, acceptance into prestigious graduate programs and jobs.
The community and state of Idaho are also primary beneficiaries of Boise State research. In addition to supplying the market with raw and refined materials, an economic impact report compiled by an outside company showed that each $1 million of Boise State research activity maintains 11 direct jobs and 18 indirect jobs in Idaho. With 80 percent of this activity funded by federal entities, that means new money flowing into the state to support jobs, generate skilled graduates and facilitate innovations with the potential to improve resource management, industrial efficiencies and quality of life.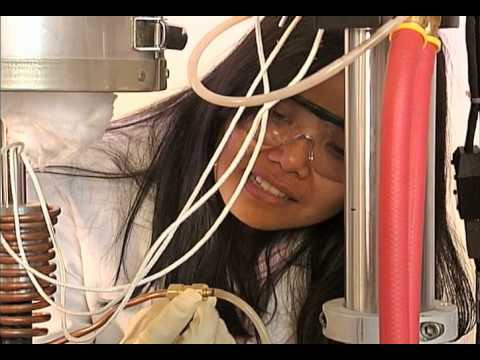 Education and training in STEM (Science, Technology, Engineering, and Mathematics) is an integral component of Boise State's curriculum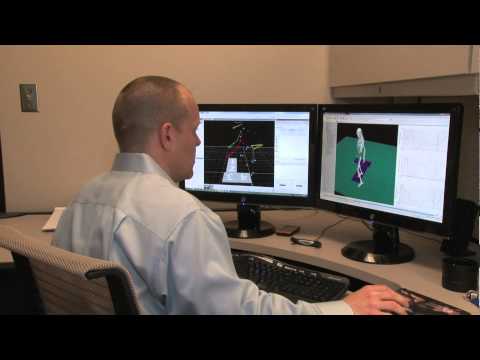 Research Matters: Center for Orthopedic and Biomedical Research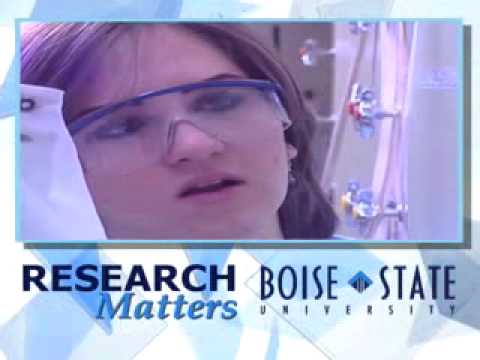 Research Matters: Undergraduate Cancer Research