Boise State Student Life Offers Extraordinary Spice from Convocation to Commencement
Whether their interests include being part of a powerhouse national champion speech and debate team, getting a taste of Greek life or living in an intellectually stimulating environment with like-minded peers, Boise State students have a fantastic selection of extraordinary spice for their campus life.
From convocation to commencement, our more than 20,000 students have a wide range of out-of-the-classroom opportunities to develop self-awareness, improve leadership capacity, build relationships, and create change on campus, in the community and beyond. From fraternities and sororities to student government, clubs and activities, Boise State's robust student life program provides engaging opportunities that lead to greater success academically and in other areas of life.
Boise State is home to two reigning national champion student groups. The Talkin' Broncos, 2011-2012 Pi Kappa Delta national champions in speech and debate, brought home their second national championship, and the Boise State Spirit Squad won its third national title in four years. In addition, The Arbiter student newspaper is recognized annually for its outstanding reporting, online presence and design, while student groups from departments across campus consistently reap national awards.
Boise State's unique Living and Learning residential communities allow students to live among others with similar interests, areas of study and cultural backgrounds. Live-in faculty members spur the intellectual flavor of these residence halls, encouraging students to attend lectures, interact with community members and enjoy social events.
International students from 65 different countries share their perspectives on campus life and help develop cross-cultural interests among the student body. Several clubs and ethnic festivals that celebrate that diversity provide a touch of home for students from other areas of the world.
Boise State sponsors more than 200 student organizations representing a wide variety of interests and pursuits. Cultural, social, sports, academic and professional clubs provide opportunities to swing dance, express political opinions or satisfy competitive appetites. For a flavor of the Greek life, Boise State hosts four sororities and seven fraternities that provide excellent opportunities for leadership development, civic engagement, intellectual development and lifelong friendships.
For civic-minded students, Associated Students of Boise State University (ASBSU), the university's student government, provides opportunities for involvement at all levels of campus life. Members help create new legislation, advocate for student rights and serve on a number of planning and governance committees. Additionally, Boise State offers more than 100 service-learning courses each year, spanning every college on campus and in partnership with about 80 faculty members, 90 community organizations and 2,000 students.
And when it's time to relax, the Student Programs Board offers enrichment activities for students that include films, concerts, lectures and the annual Spring Fling event.
At Boise State, we believe the college experience outside of the lecture hall is just as important as the experience in the classroom. No matter their interest, Boise State students are likely to find an outlet for making their time on campus among the most important times of their lives.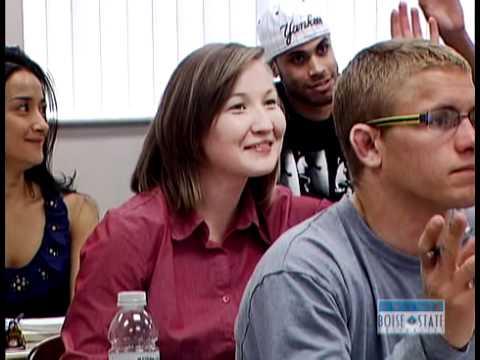 Every Boise State student has a unique story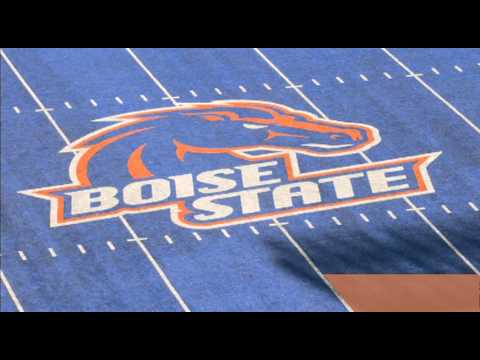 Find out about Bronco Fan Friday